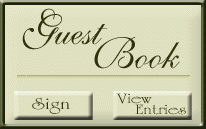 Picnic croquet competitors make nice with smiles. Back: Tom and Linda. 

Front, from left: Patti, Linda, Shirl, Judy

Please sign our guest book

With their smiles, Tom and Harriet brighten the 2019 Philadelphia Eagles first pre-season game

At Time Out Entertainment, these dancers know how to have fun!

Shenanigans at the Rowan Edelman Planetarium

And Pizza afterwards. Yep, Planetarium and pizza!

February Social: Prior to the dramatic performance by Dr. Daisy Century, members get their nacho meat, cheese and vegetable fixings

Fantastic Single Seniors

Formerly Fantastic 50+ Singles Social Club

Three members of the club "ride" the front of the "Autumn Leaf" locomotive.